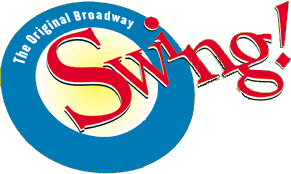 LAURA BENANTI
CASEY MacGILL

ARTE PHILLIPS

JERMAINE R. REMBERT
DANA SOLIMANDO

JONATHAN STAHL

ERIK ROBISON

SYLVIA SKYLAR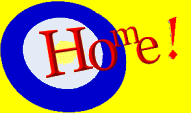 PLAYBILL BIOS of all Swing!'s performers, past and present (as of June 2000) THE following cas members listed below do not have their own pages yet.
IF YOU DO NOT SEE A PLAYBILL BIO LISTED HERE, CLICK ON THE PERFORMER'S NAME ON THE CAST LIST ABOVE TO BE TAKEN TO THEIR PAGE.

Mark Arvin
(Swing)
Mark is very proud to join Swing! The retired Houston Ballet principal dancer started his second career with many regional credits such as West Side Story and A Chorus Line. B'way and nat'l tour credits include all three American companies of Chicago and assisting and performing in Fosse.


Kristine Bendul
(Swing)
B'way: On The Town (dir. George C. Wolfe), The King and I, City Center Encores!' One Touch of Venus. Tours: NYCB's Stars of the American Ballet (Russia) and Kozlov and Friends (Taiwan), West Side Story (European). Numerous TV and commercial credits.



Carol Bentley
New York and nat'l tour credits: Beauty and the Beast, A Christmas Carol (Ghost of Future u/s), On The Town (Dance Captain, Delacorte Theater), Jesus Christ Superstar (Tormentor), Radio City Spectaculars. Regional: Carousel (Louise), West Side Story (Velma). Film: Dance With Me (featured Theater Arts competitor). Love to Tony De!
Jeb Bounds
Jeb makes his Broadway debut in Swing! A native of Texas, Jeb worked in Florida in several live stage shows at Walt Disney World and at Universal Studios. He also performed on "The Rosie O'Donnell Show" and in many other TV specials. Jeb thanks God, family, friends and especially Mom for their love and support.
Everett Bradley
Singer/songwriter, multi-instrumentalist, performed with Billy Joel, Jon Bon Jovi, Cindi Lauper and David Bowie. His hit, "I Luv U Baby," reached #2 in the UK. His new single, "Closer," (Sony Records) will be released this spring. First American male in Stomp. His participation on Quincy Jones' Jook Joint won him a Grammy nomination. VICES, the musical Mr. Bradley co-wrote, was nominated for 8 Jeff Awards in Chicago. This is his B'way debut.



Caitlin Carter
B'way: original Mona and performed Roxie in '97 revival of Chicago, performed Norma in Victor/Victoria opposite Julie Andrews, Ain't Broadway Grand. Nat'l tours: performed Polly in Crazy For You, Mame with Julliet Prowse. Regional: Val and Judy in A Chorus Line, Chastity in Anything Goes. Film and TV: "Guiding Light," independent film Big Eden, PBS specials, "Kennedy Center Honors." Graduate: NCSA and Rice University.



Geralyn Del Corso
left the role of Meg in B'way's Phantom to join Swing! B'way debut: The Red Shoes. Credits: principal dancer, The Feld Ballets/NY; The Metropolitan Opera Ballet; RCMH's Easter Show; Disney's spectacular The Lion King. Thanks to the School of American Ballet and her family for their unending love and support.



Desirée Duarte
(Swing)
Desirée joyfully "swings" to her B'way debut. California born, graduated from Santa Clara University's theater/dance department, performed in various industrials and projects for film and television. Most recently seen in A Chorus Line. Thanks God, Mom, Dad, family, friends, teachers.



Erin East
(Swing)
B'way debut. She studied dance under direction of Benjamin Harkarvey at the Juilliard School where she performed in the US Premiere of Stool Game by Yiri Kylian. Thanks to the fam for continued love and support!

Stacia Fernandez
(Standby for Ms. Benanti and Ms. Callway)
B'way: The Scarlet Pimpernel; Beauty and the Beast. Nat'l tours: Beauty and the Beast; Evita; Jerome Robbins' Broadway; Heartstrings for AIDS awareness. Regional roles; Television TOO! Stacia was lucky enough to perform at the North Sea Jazz Festival with her big band in her other Swing life. Thanks angels!



Kevin Michael Gaudin
(Swing)
Kevin, a native New Orleanian, has worked in film, TV and live stage productions in Los Angeles, New York, Europe and Japan. He swings into his B'way debut, dedicating his performance to the dancing spirit in everyone's soul.



Edgar Godineaux
A "New Jack" to B'way. TV credits include: "Year One" (Dir. F. Gary Gray), numerous Academy Awards with Debbie Allen, "Stompin' at the Savoy." Tours: Michael Jackson, Mariah Carey, Diana Ross. Love and thanks to God, Rikito, Mom, brothers, Jocelyn, Bernice Johnson, Michael Peters...Grandma Melba, Auntie Barbara, I miss you.



Aldrin Gonzalez
is proud to be back on B'way! He was last seen at City Center Encores!' Ziegfeld Follies of 1936. Other credits include: Guys & Dolls, Disney's Beauty and the Beast (LeFou), Radio City Music Hall Christmas Spectacular, A Chorus Line, Amena Telefonica (commercial). God's Blessings to family and friends.



Janine LaManna
(Standby for Ms. Benanti and Ms. Callaway)
B'way and First Nat'l. Tours: Ragtime (Evelyn Nesbit), Chicago (Velma Kelly), Kiss of the Spider Woman (Standby for Chita Rivera). Off-B'way; Theda Bara and the Frontier Rabbi, What's a Nice Country..., Pets! and Chess. TV: "Where in Time is Carmen Sandiego?" (PBS).



Lorin Latarro
(Swing)
Juillard School graduate. Toured the world with MOMIX, seen on PBS' Live From Lincoln Center's Hansel and Gretel and Radio City Christmas Special. Regional: Grease (Cha Cha), Sweet Charity, Anything Goes. Written/recorded music on 8 Ball Records. Love to Howard and the family.



Rod McCune
(Associate Choreographer/Dance Captain/Swing)
B'way: Guys & Dolls, Damn Yankees, Ain't Broadway Grand. Nat'l. Tours: Starlight Express, Guys &
Dolls, Damn Yankees (Dance Captain), Sunset Blvd. (Dance Captain). Restaged Damn Yankees in London's West End for Rob Marshall. Created musical staging for last season's More To Love (B'way), directed by Jack O'Brien. Swing! marks Mr. McCune's B'way debut as an Associate Choreographer.



J.C. Montgomery
(Standby for Mr. Bradley, Mr. Gruber and Mr. MacGill)
J.C. Montgomery is happy to be with Swing! B'way: Parade and Smokey Joe's Cafe. Tours: Joseph with Donny Osmond, Les Miserables. TV: "Another World" (Dr. Farrell) other soaps, many commercials. Love to wife Kimberly, son Marcus Jordan, Family and Friends. Praise God.



Arte Phillips
(Standby for Mr. Francois)
Tommy Tune's Grand Hotel (Tango Dancer) on B'way and Nat'l Tour. Also on B'way: Once Upon a Mattress with Sarah Jessica Parker and Victor/Victoria with the charming Julie Andrews. Mr. Phillips now works mostly as a choreographer.



Holly Raye
(Swing)
Broadway: Dreams and Nightmares (with David Copperfield), Guys and Dolls. Other: Cabaret, numerous television specials, national commercials, industrials, tours. Also a licensed massage therapist, published and accredited fitness professional and AIS flexibility specialist. For God, unity, Paul T., Italy, CBKBJBTB.



Jermaine R. Rembert
(Swing)
Jermaine is proud to make his Broadway debut in Swing! A native of South Carolina, Jermaine has performed in the Radio City Music Hall Christmas Spectacular and in the European tour of West Side Story. Thanks to God, family and friends.



Erik Robison
Broadway debut. As one of the country's foremost swing dancers and instructors, this native Californian has travelled the world with his wife, Sylvia. He has been featured in TV commercials for Disney, Sony and Warner Bros. He can be seen in episodes of Ally McBeal and Beverly Hills 90210.



Carlos Sierra-Lopez
hails from San Juan, Puerto Rico, makes his B'way debut in Swing! Dance credits: soloist, "Ballet Hispanico;" "Ballet Concierto de P.R.;" principal in Ole Latino. Choreographed for an all-male choreographers' festival in San Juan, toured with many Latin artists, namely, Ednita Nazario. Mom and Sylvette, this is for you.



Sylvia Skylar
Broadway debut. This Los Angeles-based Lindy Hop champion has been featured on such shows as Ally McBeal, Beverly Hills 90210, Everbody Loves Raymond, the MTV Music Awards and The Tonight Show. Specializing in the Hollywood Style Lindy Hop, she and her husband Erik travel extensively spreading the "Joy of Swing."


Dana Solimando
Dana most recent played Tiger Lily in Peter Pan with Cathy Rigby on Broadway and in the upcoming film. Other credits: Cats (Rumpleteazer); Radio City Christmas Spectacular; Sugar Babies (Sally Rand); Oklahoma!; Gypsy and national commercials. Thanks to family and friends. This one's for Buck with all my love.


Jonathan Stahl
(Swing)
NYC credits: Cats, Radio City Christmas Spectacular. National tours: Ragtime, Cats. Other: Cats, Hamburg; Chicago's That's Christmas starring Sandy Duncan; various ballet companies. Jonathan thanks the audience for their support of live theatre. Thanks to Mike, friends and family.


Keith Lamelle Thomas
Formerly a principal dancer with Dance Theatre of Harlem. B'way credits: Ragtime, The Red Shoes, Jelly's Last Jam, Black and Blue, Porgy and Bess and more. Keith would like to thank the Creator for his gifts. "Who knew life could be so lovely?" Now, let's swing out! Peace, Dad and A.R.G.H.


Derrick Williams
(Swing)
Derrick is proud to be making his Broadway debut in Swing! He was last seen in the national tour of Smokey Joe's Cafe. Thanks to God, family and friends. Derrick dedicates this show to his one and only Julia.