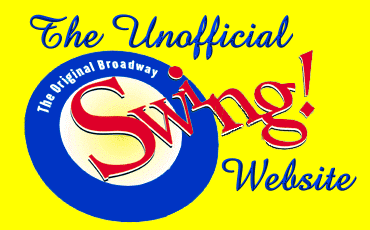 LAST UPDATED: January 10, 2001
PLEASE NOTE THAT THIS SITE WILL NO LONGER BE UPDATED
OR MAINTAINED ON A REGULAR BASIS.
Any occasional updates will still be noted on the UPDATES page (link above)
Welcome to my unofficial website dedicated to the FABULOUS new Broadway musical, Swing!

at
The St. James Theatre
New York, NY
-Allyson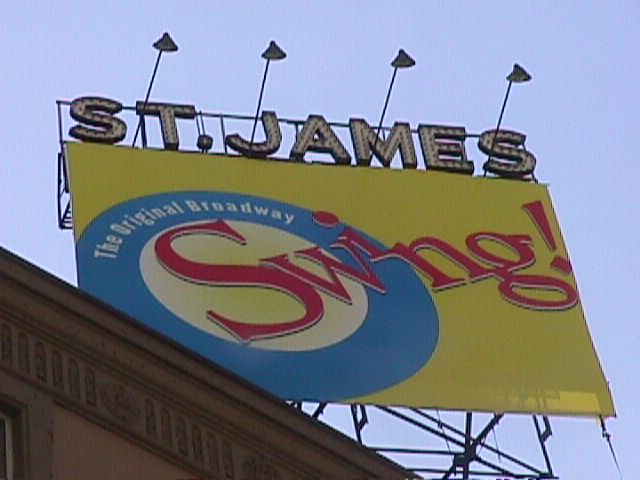 WHAT THEY'RE SAYING ABOUT SWING!

New York Post
"'Swing!' could hardly be more exuberant or fun.
It's a sure winner."


The Sunday Republican
"This show is one big exclamation point...it never fails
to enthrall and delight."

News Channel 4, WNBC-TV, New York, NY
"Swing on over to the St. James for 2 hours of joy."


New York Daily News
"...swing[s] us exuberantly back into one of the liveliest periods of the century that is now closing."


Talkin' Broadway
"If you just want to have fun, this is the show to see. It's without question the feel-good musical of the season."